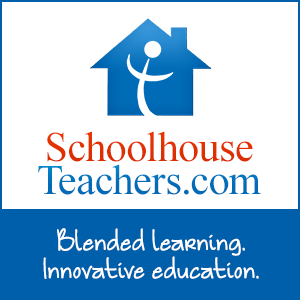 Where has
SchoolhouseTeachers.com
been all my life? As a second year homeschooling mom I need all of the help I can get. When I was asked to review this website I was a little apprehensive. My children are younger and we don't do a lot of online schooling because they don't know how to use the computer. But, after exploring the website for the past few weeks and letting my oldest two sons use it, I really like it a lot. I received the
Yearly Membership
for this review.
Here
is an introduction so you can see for yourself what this is all about
SchoolhouseTeachers.com
is an online learning program for all ages. From Pre-K to high school, there is something for everyone. Here are the categories you can choose from with a paid subscription:
Teachers
Pre-K/Elementary
Middle/High school
Dailies
Course Offerings
Since I am a homeschooling mom I started with the teachers section. This was such a wonderful resource for me. It is filled with archived lessons from different courses. There are lists of books to read aloud to your students, video math lessons for all ages, lapbooking how-to's, and so much more. I am enjoying this section very much. It has helped me with ideas for my students as well as helped me to learn a few things myself.
Next, I went on to the Pre-k/elementary section since those are the ages of my students. My oldest son, "Bear", is six and in between Kindergarten and 1st grade (you know us homeschoolers don't really have "grades"). My middle son, "Ducky", is four and in Pre-k. The classes offered here are way more than I could ever have imagined. My oldest son loved the art classes. He would draw all day if I let him. Ducky loved the Bug Science class. He loves bugs (his fourth birthday party was a bug party). I did have to help them both with the computer but once I got them on the page they were off on their own.
Art Techniques
Bug Science
Sewing (okay, this was just me)
Schoolhouse Preschool (for Ducky)
Geology
Charlotte Mason Preschool (we use a CM approach to homeschooling)
Lapbooking
American History: Colonization (we live in a very historic town)

Okay, I will admit I only looked at the Middle/High School section. But, it was well worth it. I plan to use some of the courses myself. Haha. The courses that got my attention were ASL Adventure, Sewing, Classical History, Creative Writing, and Home Economics. I spent a bit of time exploring each of these courses and they are very well put together. I can't wait to start some of them soon (while on Christmas break!).
The
SchoolhouseTeachers.com
has a category called "Dailies". It contains that days courses and classes. It has everything from ABC with ME to copywork, to math. I checked this section each day to see new things that were posted. I enjoyed discovering what new things the writers posted.
For the grown-ups there are several great resources:
Homesteading
Whole Foods Cooking
Monthly Reading Lists
Monthly Menu
Charlotte Mason Homeschooling
Back issues of The Old Schoolhouse Magazine (digital edition)
Schoolhouse Planners
Speaking of planners, there are a few to choose from. I have purchased these in the past and they are so wonderful. These are the downloadable versions but they are worth it. The different planners are: the Schoolhouse Planner, the Special Learners Planner, Primary Planner, Intermediate Planner, and the High School Planner. If you become a member you can get the planners with your paid subscription.
I am so excited to continue using
SchoolhouseTeachers.com
with my children. They love to learn and using the computer is a good leaning experience as well. You can also use
SchoolhouseTeachers.com
on the go. As long as you have internet access or WiFi you can use it on any device.
You can visit them on other social media websites as well: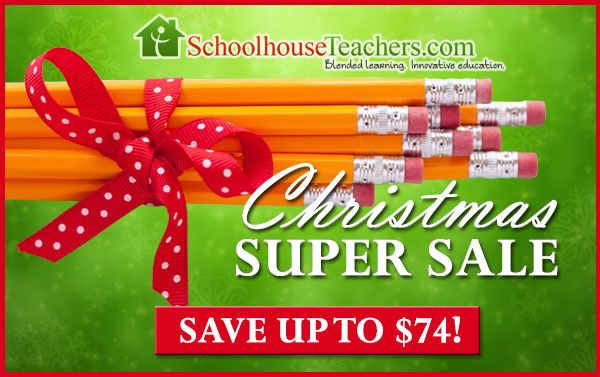 SchoolhouseTeachers.com is having a huge sale right now and through Christmas Day at 11:59pm ET.
40% off the monthly membership ($7.77/month) or 50% off the Yearly Membership ($64.26/year). Homeschool families who join at this rate will keep it forever as long as they maintain a continuous membership.
This is an amazing deal. The printables alone are worth every penny. If you have the money in your budget, I highly recommend getting your membership now. I already have a yearly membership and plan on keeping it up every year.