I am always looking for natural ways to take care of myself. I try to eat well and be as active as three little boys will allow me to be. There are so many companies out there that trying to sift through all of them to find what works for you takes lots of time and money. That is why I am so grateful to have been chosen for this review.
Koru Naturals
is a company that specializes in products from New Zealand. They offer products that help with boosting the immune system, promoting overall health, skin protection and preservation, and common health issues. I was given two physical products for this review. The first is called
Emu Oil
and the second is the
Manuka Oil and Honey Shampoo and Conditioner.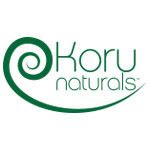 Now, I know what you are thinking...what in the world is Emu Oil? That was my first thought too. It is a wonderful oil that is fully refined and all natural. It includes vitamins, minerals, and fatty acids Omega 3 and 6. It is oil derived from adipose tissue harvested from the emu, a flightless bird Australian bird. Yes, it sounds strange. But, don't let that deter you. This stuff is amazing. I had never heard of it until I received my bottle for review.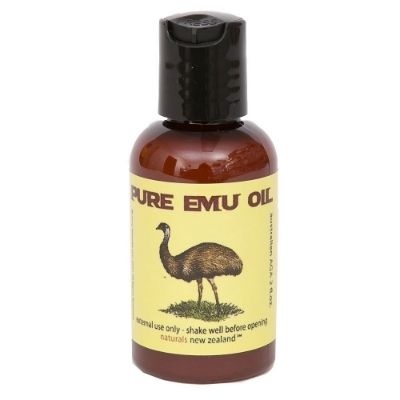 I went to the Koru Naturals website to get some ideas on how to use the Emu Oil. The website says it can be used as a skin and face moisturizer, mild soap, in the bath, and as a leave-in conditioner. I started using it right away on my hands. Since winter is upon us, I rubbed some on my hands in the evenings before bed and let it soak in all night. I used the tiniest bit. It really goes a long way. My hands started to heal within one week of using the emu oil. I had cracks and dry skin all over. After the first week the dry skin started becoming more moist and the cracks were no longer breaking open and bleeding.
I also began using it as my after-shower face moisturizer. Also, within one week my face is much smoother and my blemishes began clearing up. I will say that it cleans your skin very well. I had some blemishes pop up for the first couple of days but that is normal when your skin is being purified from dirt and oil. It did not clog my pores and it is hypoallergenic. My face and neck are so smooth and feel refreshed.
I used the Emu Oil as a leave-in conditioner after my shower. Even though it is "oil" it did not make my hair feel oily. It actually made it easier to comb my hair. I have very thick hair that tangles easily. When my hair dried it was shiny and smooth. The texture felt amazing and I am pleased with the results.
Emu Oil is like a miracle oil. You can use it for many different things and it is extremely beneficial because it is a natural product that Koru Naturals has put a lot of pride into making.
The other products that I received for review were the Manuka Oil and Honey Shampoo and Conditioner. Manuka oil is derived from the manuka tree in the East Cape region of New Zealand. It is known for it's healing power as well as being anti-microbial, anti-inflammatory, immuno-stimulatory, and antioxidant. Manuka honey, as you may have guessed, comes from the manuka tree as well. It is known for it's power to help heal wounds, reduce infection, and promoting wound tissue regrowth.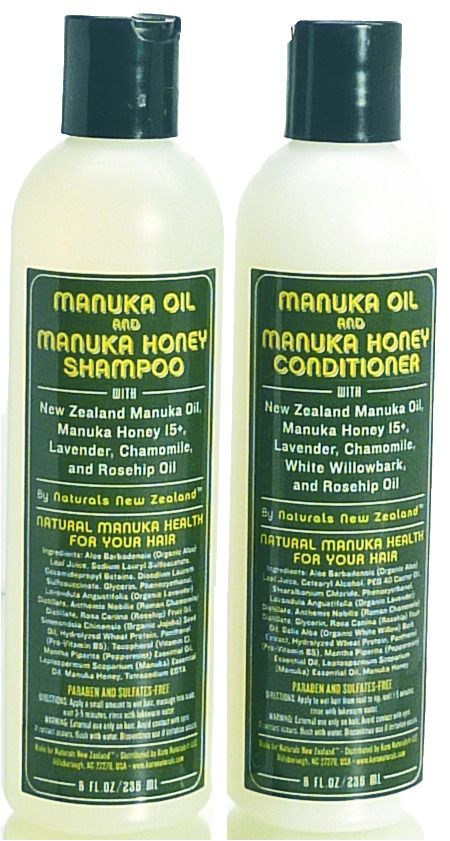 The reason I am explaining what all of the ingredients and names mean is because I had the same questions. I don't want to use a product if I don't know what's in it. I truly hope you find this information helpful.
So, back to my review of the Manuka Oil and Honey Shampoo and Conditioner. First off, they smell AMAZING. I absolutely love the smell of peppermint. They both have peppermint essential oils in them and it was like smelling heaven. When I first used the product, I used entirely too much. Since this is a natural product that rids hair of impurities, it doesn't make suds and bubbles like the store-bought stuff. I thought I was using it wrong. Come to find out, it isn't supposed to bubble up very much. You don't need as much of the product as you would other products.
The shampoo felt amazing while I was washing my hair. It tingled a little and felt refreshing. The conditioner is the same way. I think of conditioner as being a little oily and smooth. The Manuka Oil and Honey Conditioner felt wonderful as well. It didn't feel like I had to rinse my hair for 10 minutes to get all of the product out of my hair. It actually rinsed right out. I was actually able to go longer between washes while using this product. I usually HAVE to wash my hair at least every 2 days or I look like someone poured oil all over my head. But, while using the Manuka Oil and Honey Shampoo and Conditioner I was able to go at least 3 days. My hair didn't feel oily and looked fresher for longer.
Koru Naturals has many other natural products on their website. Just to name a few: Pure Lanolin Lip Balms, Koolpurrie Restoring Balm, and New Zealand Pure and Simple Lanolin Cream.
Here are some more resources for this company:
Facebook: https://www.facebook.com/korunaturals
Pinterest:https: www.pinterest.com/korunaturals/
I highly recommend this company and stand behind their products. It is scary trying new things but sometimes you have to just go with it. Check them out for yourself. I loved participating in this review. It was fun and I plan to make future purchases with Koru Naturals.