Logical thinking is a skill that starts developing at a very young age. It helps you to solve problems, make decisions, and discern truth. I never even thought about training my children's brains to think logically. I just thought it would come naturally. But, Lilac Mohr had a better idea. Since her background is in software engineering, she developed a program designed specifically for preschoolers to become great problems solvers and thinkers. She is a fellow homeschooling mom and wanted to have a program for her preschoolers that gave them the opportunity to train their minds to think logically. Lilac created
La La Logic Preschool Curriculum
. I was graciously chosen to receive a lifetime membership for review.
Since my children are still so young (my oldest is 6), I signed the two older boys up for La La Logic. Even though it is for preschoolers, my six year old loves to problem solve. My four year old picks things up so quickly that I can barely keep up. La La Logic is an online program but has many printables for the student to use as well as activities that go along with the lessons. It gave my students a good mix of computer time as well as written work.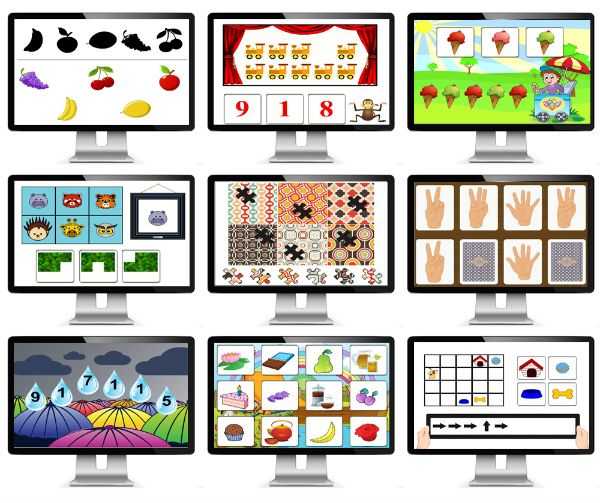 How La La Logic Preschool Curriculum Works:
-The curriculum is broken up into 100 "weeks". You can do as many "weeks" as you would like to do. You can get a "week's" worth of work done in one sitting. They are quick lessons.
-Each lesson gives the student access to learn about many different skills. Some examples are:
learning numbers 0-9, shape recognition/matching, completing a missing-parts puzzle, memory cards, what comes next in the pattern, measurement, shuffle puzzles, and pattern tiles.
-
The printables include a suggested daily schedule for each student. As you read on you will notice that we actually completed a whole week of work in one sitting each time. It can be broken up into the 100 weeks but we loved it so much that we jumped on ahead as they mastered each skill.
-Each lesson is designed to take a short amount of time. The "Brain Challenge" will take about 5 mintues and the enrichment activities took about 20 minutes (but can take longer for younger students). If the student wants/needs "extra practice", then that can take maybe 10 minutes longer. It just depends on what the parent and child decide on. The program was designed to give the child's brain a workout without sitting for too long.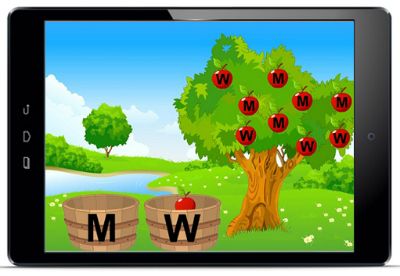 How We Used La La Logic Preschool Curriculum:
-Each of my students got to set up their own page. For instance, you can choose you own character/icon. Bear (my 6 year old) chose a purple dragon and Ducky (my 4 year old) chose a cat playing the drums. They are adorable and the boys loved getting to choose their own "person".
-First, I went onto each of the boy's pages and printed the pages for that week. I put those aside until they finished the work for that week.
-I had my students (one at a time) come to the computer and begin their lessons. They would do them independently as well as with a little help once in a while. If they had questions alone the way I would answer them. If they were stuck on a certain lesson I would assist with very little prompting. We did La La Logic lessons 3 or 4 times per week for the duration of the review and will continue to do so.
-After each student completed their assignments online, I would use the "Notes" section to write down my thoughts for that student. For example, if Ducky had trouble with one of the lessons I would write that down. If he improved on it the next week I would write down that he had improved. If they completed a lesson with no help or prompting I would also write that down. The program saves all of your notes so the teacher can go back and look at the success for the students or see where they need to improve.
-Finally, we would work on our printables. There are questions about each of the lessons and what they liked about each lesson. Then, there is an activity worksheet and a game or other fun experiment to do.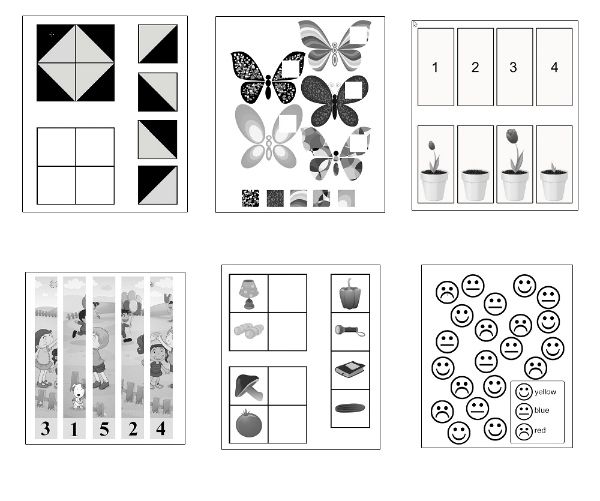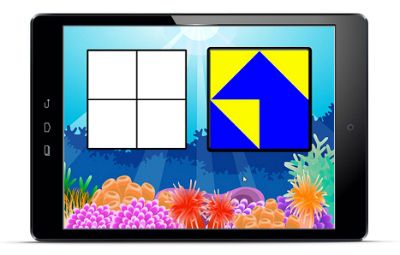 What We Liked About La La Logic Preschool Curriculum:
-I really loved how simple the ideas are. I don't mean simple in a bad way. But, sometimes we, as homeschoolers, overthink things. We think our children should be doing more, learning more, getting more academics. La La Logic gives simple problems for the students to solve and that gives them confidence for learning much harder problems later on.
-The lessons are short enough that you can get a lot done in a short amount of time. There are 100 "weeks" of content provided. For us, we did a week's worth of work in one sitting, My children just flew through the lessons and begged to do more.
-That's where "Brain Challenge Mode" comes in. It is continuous practice (500 activities) of all the things they are learning. It doesn't end. They can sit at the computer for a long time and "learn". They don't even know they are learning. It is so much fun for them that they think they are playing video games.
-There is also an "Extra Practice" section which allows the teacher/parent to choose an individual activity that may need some improvement or that the student really likes and give them more time doing it. The teacher can choose from any of the lessons and any specific skill. We did this a lot because the boys would enjoy doing a specific lesson and ask to do more.
-I liked having printables that I could physically hold in my hand to see how much my students were learning. My children learned a few new games and activities as well as getting some handwriting practice in.
-The "Notes" section gave me a clear understanding of what my student may be struggling with or what skills they didn't need more practice in. I went back several times to read my comments about that week and sometimes I laughed because it would be something so simple that they didn't get that week but the next week they acted like they were a pro. It is all about practice.
-One thing that I loved about La La Logic is that my children loved it. They still love it. They beg to do more work. I have to limit their time because they would stay on it all day.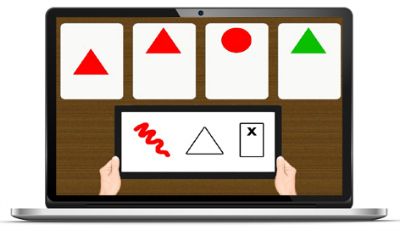 My overall conclusion about
La La Logic Preschool Curriculum
is that it works. My children thoroughly enjoyed their lessons and exercised their brains to become more logical thinkers. They were able to figure the problems out by themselves most of the time. It worked for us because my children love to do puzzles, solve problems, love math, and enjoy being a on the computer while learning a new skill. I recommend La La Logic to those with preschoolers because this program gives the child the building blocks to think things through and the foundation to learn new skills more quickly later on.