My children love everything about nature. We even have a nature box on our front porch where they can put things like feathers, shells, dead (and sometimes live) bugs, leaves, rocks, etc. Nature is in their blood. Science is their favorite subject. We spend a lot of time outside. We even name the birds that make homes in our yard (we have a Terrence (a cardinal), Stella (his wife), George Washington (an Eastern bluebird), Martha (his wife), and Blue Thunder (a blue jay). For review purposes we received a physical copy of
Flight (The Genius Of Birds
) and a physical copy of
Metamorphosis
(The Beauty and Design of Butterflies) (these are DVD's sold by
FishFlix.com
).
These were two separate DVD's that I received.
Flight
is about birds and
Metamorphosis
is about butterflies. Illustra Media produced these DVD's for science purposes and learning more about different species of animals and insects.
How We Used The DVD's:



Since these were appropriate for my children, we watched them all together. Even Baby Monkey (who is 2) joined in.




As we were viewing the movies my children would ask questions and I would pause to answer. Most of the time when I would push play again the question was answered. But, since they are so inquisitive I wanted to make sure their questions were answered promptly.




After viewing the movies we went outside to see if we could spot any of the birds or butterflies we had seen. This really made my children start looking for different kinds of birds, not just saying there's a bird. They were asking me what the name of the bird was and then we gave them "pet names". We have a butterfly bush that has not bloomed yet. We are hoping to get some great butterflies this year so that we can observe them.




When we came inside I had my children draw a picture of a butterfly with the thinking that each one was an artist and had to create their own version of a butterfly. It was wonderful and they came up with some fantastic ideas (I do not have pictures because I have been moving things around in my school room and lost track of them…grr).




They also drew pictures of their favorite birds. This absolutely love birds. I believe it is their favorite animal in the world.



Later, we read a few books about birds: About Birds by Cathryn Sill and John Sill, Birds, Nests, and Eggs by Mel Boring, and a field guide about different kinds of birds.


Then a few books about butterflies: From Caterpillar To Butterfly by Deborah Heiligman and Bari Weissman, The Life Cycle Of A Butterfly (a Bobbie Kalman book), and a field guide about butterflies.



We discussed the movies and what they learned from them and how they will help to keep the birds and butterflies safe.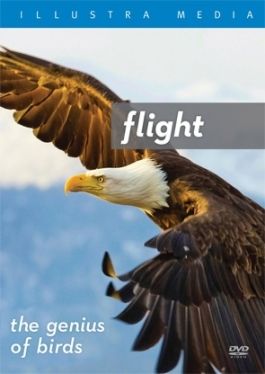 What We Liked About The DVD's:


The length of each DVD was about one hour (the Metamorphosis DVD has a bit more with bonus features). It was the perfect amount of time to hold my children's attention. Any longer and they would have lost interest.



The narrator did a wonderful job. He did not narrate the entire time. He helped the viewer to learn more and understand more about each topic.




The experts they had speaking on the DVD's were great as well. There were zoologists, biologists, specialist for each species, and many more. These folks were very intelligent about each subject.




The actual video footage was phenomenal. They give you an up close and personal view of each species. They go where no human eye can possibly go. The footage is so close to the actual animal/insect that you feel like you are there.




The DVD also includes in-depth studies about each species. They go beyond the outer feathers and into each feather. They go beyond the outer later of the chrysalis and inside to where the butterfly is being transformed from a caterpillar. It was amazing to see how these things all worked together to make these creatures.




We enjoyed the music as well. My family loves music (though none of us are musically inclined). It was exhilarating and fun.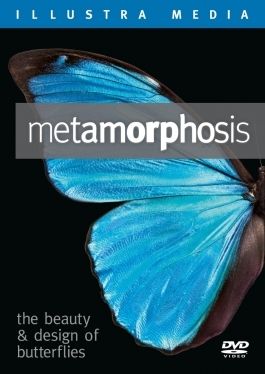 The only negative I have about these two DVD's is that they touch on Darwinian Evolution in both of them. Though I will say that on both DVD's the "experts" all agreed that these creatures couldn't have been created without some form on intelligent design. I am a Christian so I do believe that God made every single creature including myself. When these topics came up on the movies I would pause it and discuss what our family believes. The next time they heard it they were ready and said "evolution isn't what we believe, we believe that God made all things". It was interesting that the experts all agreed that evolution really doesn't back up some of the fascinating things that these creatures can do.
I took a lot of notes during the viewing process. I actually couldn't write as fast as I wanted to. I learn a lot of new facts about birds and butterflies. For instance, the Flight DVD goes into great detail about the skeletal system, the feathers, and the muscular system. They give you the how's, why's, and what-for's. It was a learning experience for me as well as my children. The Metamorphosis DVD goes very deep into detail about the process of metamorphosis and the migration of the butterfly. It speaks about the butterflies anatomy, the chrysalis stage, and how they migrate to Mexico each year travelling about 2500 miles.
In closing, I am giving my recommendation for these two DVD's. Flight and Metamorphosis were great learning tools that I plan to keep in my home library. Though evolution is discussed, I feel that I can recommend these because it gives the parent an opportunity to discuss what others may believe and what a Christian believes (if you are a Christian). My children are six, four, and two and they thoroughly enjoyed these movies. Baby Monkey squealed with delight during the Flight DVD (he took a nap during the Metamorphosis DVD). These would make a great addition to any home library or school room.
For more about FishFlix and other materials they may have, please visit:
Facebook:
https://www.facebook.com/fishflix
Pinterest:
https://www.pinterest.com/fishflix/
Google+:
https://plus.google.com/+Fishflix/
For more reviews about other products and these products please click the link below.