I am always looking for great books for my children. Since I homeschool I have a bit of a collection that I call my "library". I love collecting books that involve learning as well as being interesting to my children. I was selected to receive a physical copy of a new book called
"S is for Smiling Sunrise"
by Vick Wadhwa, as well as the teacher's guide. It is published by a new company called
WordsBright
. It is a book about the "ABC's". It isn't your typical alphabet book though (I will get into more detail below).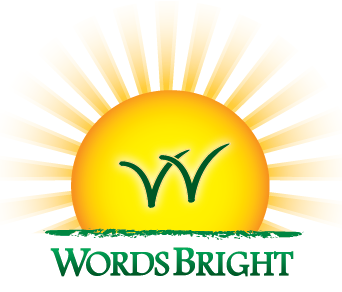 WordsBright
is a new publishing company that was established in 2013. They focus mainly on children's books that are educational and give the child a fun learning experience.
WordsBright
is dedicated to giving all children a way to learn no matter their circumstances. That's what I love about this company. They give 10% of their net earnings to charities such as Room To Read (an organization that gives children in Asia and Africa learning skills) and Asha For Education (gives children in India the chance for a better education). What better reason to support a company who also supports the community and the world by changing lives through better educational tools. I just love this!
"S is for Smiling Sunrise"
is written by Vick Wadhwa. Vick Wadhwa was inspired by his daughter to write this book and it is intended to be the first in a series like it. He wrote this book as a different way of learning the ABC's. It is meant for young learners (Pre-K-3). He focuses on "Goodness, Beauty, and Wonder" as the themes for the book. Below I will give you my opinion and my children's opinions.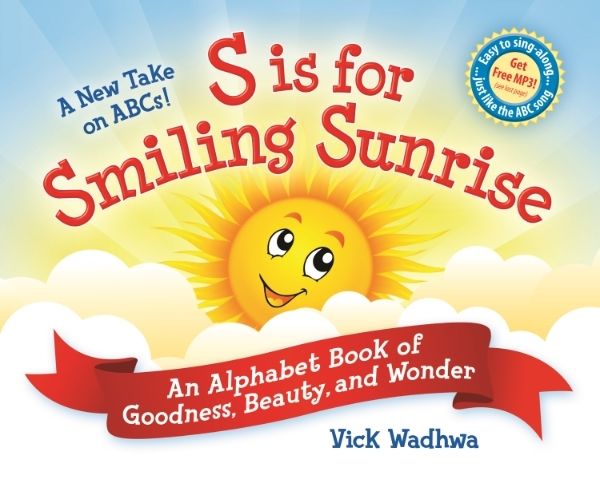 How We Used "S is for Smiling Sunrise":
When we received the book in the mail my children were so excited. They LOVE books. They can't get enough of them. I told them it was a book about the ABC's and they were even more excited because this is something they are learning and kind of know already.




I initially read the teacher's guide on how to use the book in a teaching environment. I actually love the way it is set up (more details on this below). The teacher's guide suggests that you use the book a different way than I did (start slowly and work your way up). I just went for it since my children have a small foundation in the alphabet. But, if your child needs slower….work slower. That's the beauty of this book. Do it any way you like.




We dove right in and I read the book in it's entirety. All three of my boys were listening very intently because they had never heard the ABC's done in such a style as this book.




We then went back to the beginning and concentrated on the letter "A" for that day. We would read the entire book every day and then concentrate on the next letter as well.




The teacher's guide gives you questions to ask your student/child about the book or letter of the day. There are also concepts that you can discuss such as "There are many different kinds of art. Art is often described as beautiful. Artwork is the process of making art…." (directly from the teacher's guide). The author also gives suggested vocabulary words for that letter and activities to do to further their understanding of the theme and letter of the day.




I used the teacher's guide and the boys understood the concept of the letter a lot better. They would even ask me questions in the process.




After doing the teacher's guide activities my children asked me to read the entire book one more time. By the end of the alphabet they knew most of the rhymes all by themselves and would sing along.




Also, by the end of the teacher's guide (doing all the letter from A-Z each day) my children could recognize the letters as well. That was a big step because they were having some difficulty.




Included with the book is a MP3 with a sing-along that goes with each page of the book. It was very cute and my kids enjoyed listening to it during quiet time each day.
What We Enjoyed About "S is for Smiling Sunrise"
I love that it is different. I cannot tell you how many times I go to the library and look for a book about the ABC's and they are all the same. There is no theme, no rhyming, no fun. This sweet book is written in such a way that each letter has a theme and the pictures are bright and beautiful.




Speaking of pictures, my children loved them. They would point and try to guess what each letter would represent ("U is for Universe" with a picture of all the planets in space).




The little songs and sentences for each day were different and sweet. We enjoyed the way they described each letter and used different words for that letter.




I, personally, loved the teacher's guide. It is written very well and it's very simple and easy to use. It is laid out completely for the user and it takes no time at all to read through beforehand. It is in color and gives clear instructions for each day's activities.




The MP3 was wonderful to have. I actually had to listen to it a few times before I got the hang of singing the sentences for the day. I would read them to the children and the MP3 helped me to be able to sing them. This is available for download only on their website as well as the teacher's guide. I received physical copies of each of those items for review purposes.



I really recommend this book to any homeschooler or educator. It would work wonderfully in a classroom setting. Children will love this new and different way of doing the ABC's and learning about different themes such as the moon, virtues, and flowers.
Please visit their Facebook page at www.facebook.com/wadhwavick
Go to their website and discover more for yourself or visit the link below for more reviews on "S is for Smiling Sunrise".